Christian SEO Services For Your Ministry or Church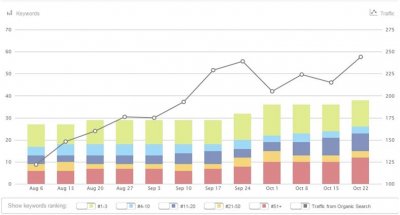 As part of our incredible MinistryBuilder product, we also offer Christian SEO services. With more and more people searching and sharing online, it's never been more important to make sure you're found online than it is now.
If your ministry or church is struggling to get noticed online, we can help. Whether you're an established organization, or you're just getting started, Our team of online marketing experts can help you get found in search engines and noticed in social media.
What exactly are Christian SEO Services?
At Crossspot, we hold the same faith and values that you do. As such, we will never do anything unethical or immoral to market your church or ministry!
SEO, Online Marketing Packages
Crossspot offers 3 Christian SEO service packages...
BRONZE

– 5 hours / month - $300

SILVER

– 2 days / month - $850

GOLD

– 1 week / month - $1870
First, we discuss with you what the goal of your online outreach is. Then, we do a thorough assessment of your current website and social media programs. Based on these two things, we begin working on the things we believe will have the greatest positive impact for you. Each month, we reassess and adjust our strategy as needed to ensure we're always taking the best actions to benefit your organization.
Here's a list of just a few of the things we might do in a given month.
Keyword Research

- what terms are prospective customers searching on?

Optimize website pages

to ensure each is set up right for search engines

Back-link Building

- How popular is your website? How many websites link to you?
Write fresh

new page content

full of those rich keywords we are going after

On page SEO

- optimize your website pages for those terms
Improve your ranking with

industry keywords

Social Media Updates
Convert website traffic into paying customers!
At the end of each month we provide a customized report for you.
What we need from you:
Online marketing and search engine optimization does take some time to show results. So, at a minimum we ask for a six month commitment from you to show you how successful we can help you become. We believe that after this time, you won't want us to stop!
Interested in learning more about our Christian SEO Services?
Please complete the form below and one of our knowledgeable staff will be in touch to discuss how we can help you be more successful online...